Mixel Martial Arts / Freefight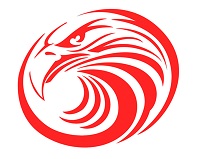 Mixed Martial Arts is a modern mix of different martial arts disciplines. Our Wing Warriors mix the skills of wrestling with the punching techniques of boxing, the knee and elbow techniques of Muay Thai, the knotting techniques of Judo and BJJ and the sportiness of crossfitters. The aim is to increase sportiness / fitness. We also prepare competitors. We are members of GEMMAF and regularly participate in amateur competitions with our most diligent members. MMA can be trained with us from the age of 14.
MMA training in Leipzig with us at the Leipzig Martial Arts School offers an excellent opportunity to build strength, endurance, agility and self-defense skills. But many people are reluctant to face the intensive training because they fear it may be too hard and inaccessible. It doesn't have to be that way. At the Leipzig Martial Arts School, we attach particular importance to an easy start and a friendly atmosphere.
Our experienced trainers are always there to guide you through the basics of MMA and help you focus on your goals. Whether you are a beginner or an experienced martial artist, we offer a varied training program tailored to your individual needs and abilities. We have a warm and welcoming atmosphere where you can feel safe and supported. So if you are ready to take your fitness and fighting skills to the next level, come to us and experience MMA training in Leipzig in a friendly and accessible way. Contact us today to find out more!